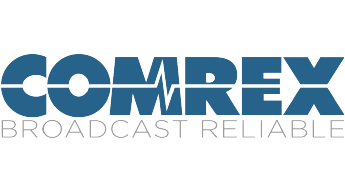 Comrex designs and builds equipment that uses the most advanced available technology to connect broadcasters with their audiences. They strive to build reliable, user-friendly tools that engineers can trust to work, even during complicated broadcasts. Their goal is to make it easy for broadcasters to create the programming they care about. Read more..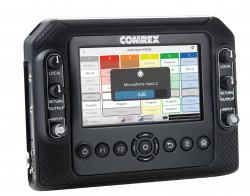 ACCESS-NX is the latest incarnation of the industry-standard ACCESS-IP from Comrex and provides a step-change in stability and resilience in IP audio codecs. Equipped with a 5-inch capacitive touch screen and improved user interface, ACCESS-NX is simple to operate in the field. It has 2x Mic/Line switchable inputs plus a stereo tape input plus there is an optional add-on 4-channel mixer making 6x users in all.

Studio counterpart to ACCESS NX Portable units. Features completely redesigned hardware, allowing for AES67, AES3 or analog audio I/O

For users who need to run multiple IP codecs at once, Comrex has created ACCESS MultiRack. ACCESS MultiRack is equivalent to five codecs, contained within a sleek 1U chassis.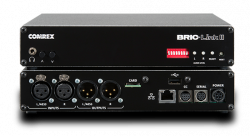 The Comrex BRIC-Link II is a low-cost, high-performance solution for Audio over IP, designed for point-to-point and point-to-multipoint audio connections over the internet in a half rack enclosure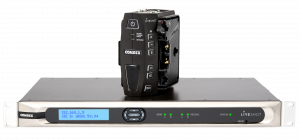 Deliver high quality video in real time from anywhere internet access is available. Its store-and-forward capability coupled with its comprehensive control make it ideal for live news, sports and outside broadcasts.​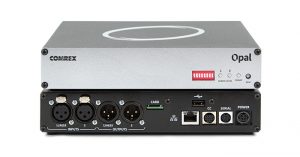 Opal is a Web Audio Gateway which enables guests with no technical background to transmit HD audio to the studio by simply clicking a link.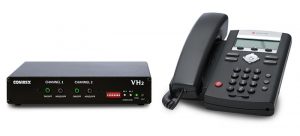 H2 is a dual line hybrid from Comrex that connects to VoIP lines for individual calls or conferencing two together. Radio stations need a VoIP hybrid to ensure on-air and recorded phone calls sound beautiful. VH2 is the answer to all of the above and can be installed on just about any IP phone system.

Studio counterpart to ACCESS portable units, and a dependable point-to-point codec. ACCESS-Rackmount is a full-featured IP audio codec that offers unparalleled reliability. ACCESS-R works over a range of connections including Ethernet, Wi-Fi and 3G/4G networks. With CrossLock and BRIC Technology, the most sophisticated network management technology on the market, ACCESS is able to handle even the rockiest data connections.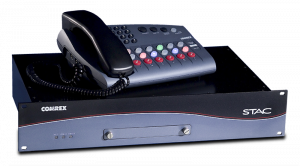 The STAC (Studio Telephone Access Centre) is the de-facto industry-standard Talk Show system for Phone-ins. It can be configured for 6 or 12 PSTN lines and up to 4 callers plus the host can be put on-the-air at the same time. It has an in-built IP Browser interface for screener/control. A CLI (Caller Line Identification) add-on is now available with caller logging and telephone address book database.