Modern, inexpensive audio IP solutions, all from the devices you already own!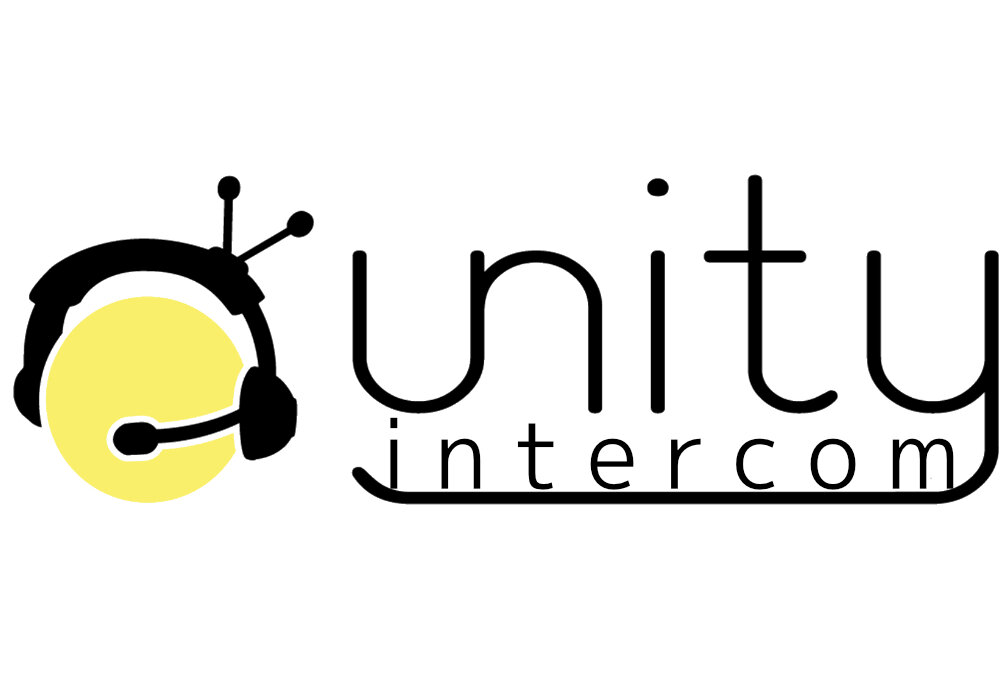 A powerful comms system that connects remotely over WiFi or cellular data. Supports I/O integration.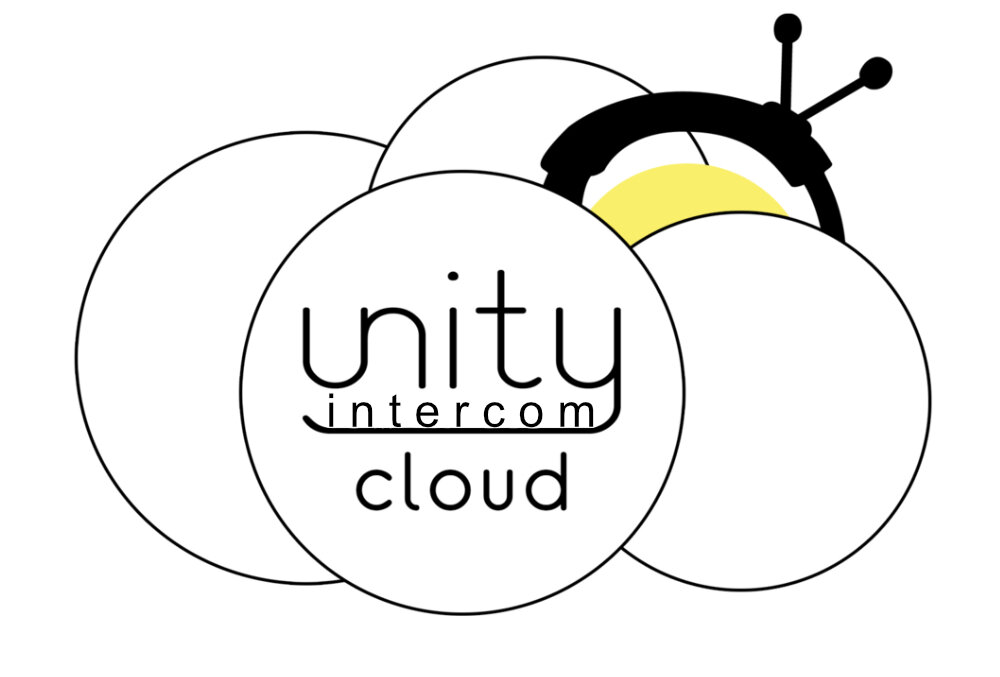 A simple alternative way to use Unity Intercom from our cloud servers. All you have to do is sign up and set up the team.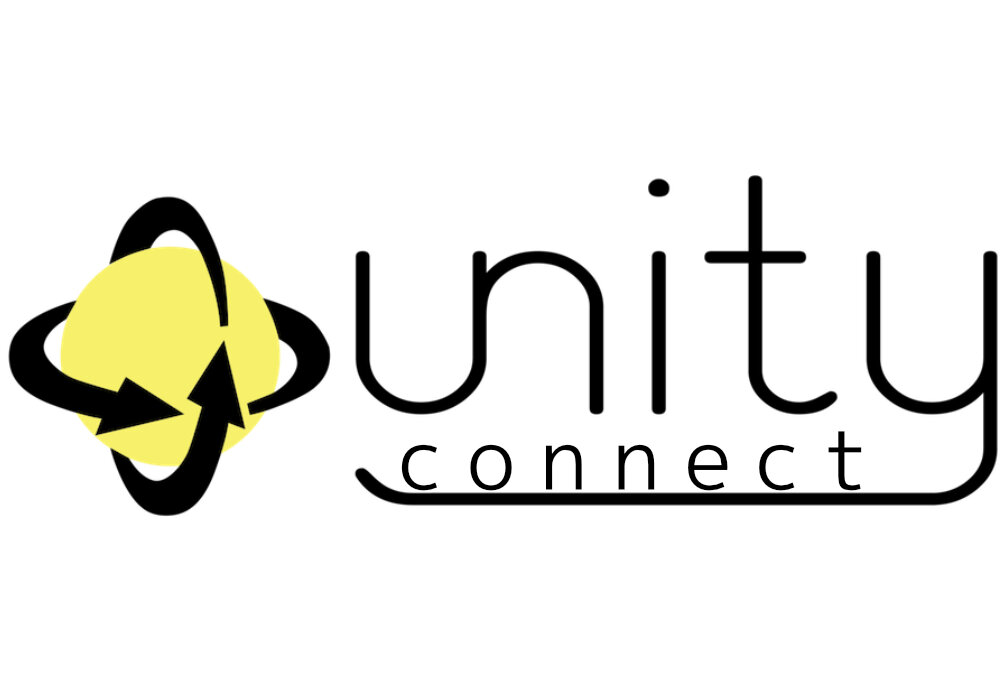 Can send and receive 64 streams over the internet at low latency and broadcast quality. Connect can send audio anywhere over IP.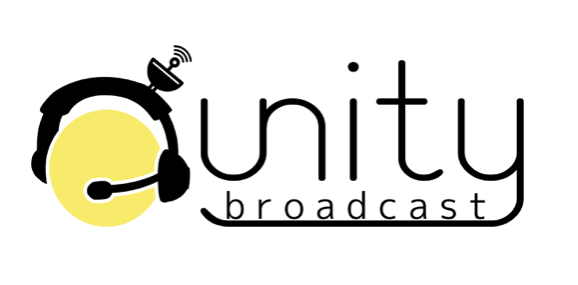 Broadcast Station is a product for your talent, giving them real-time local audio with full integration to Unity Intercom.
General Product Data Sheets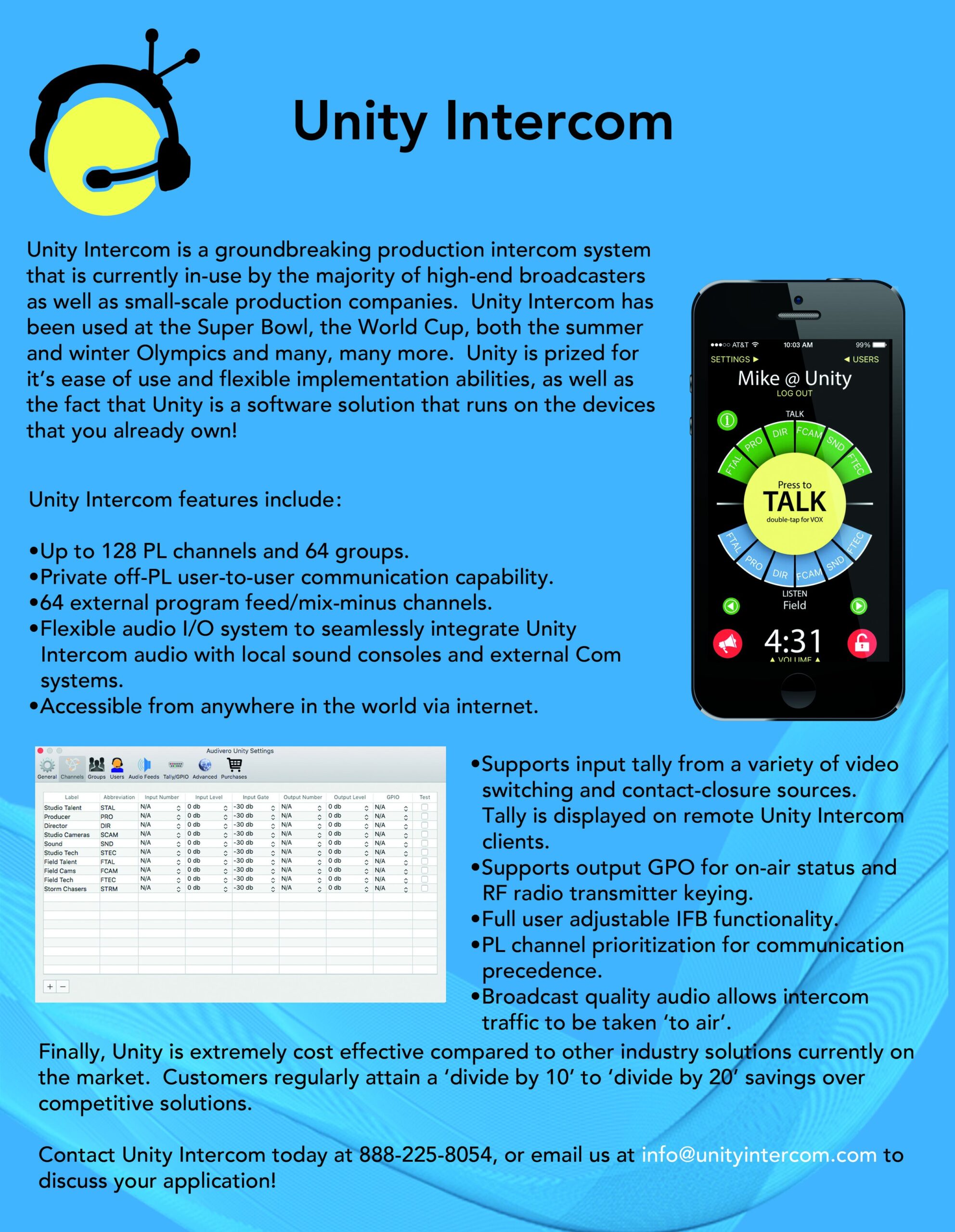 Unity Intercom Downloadable Flyer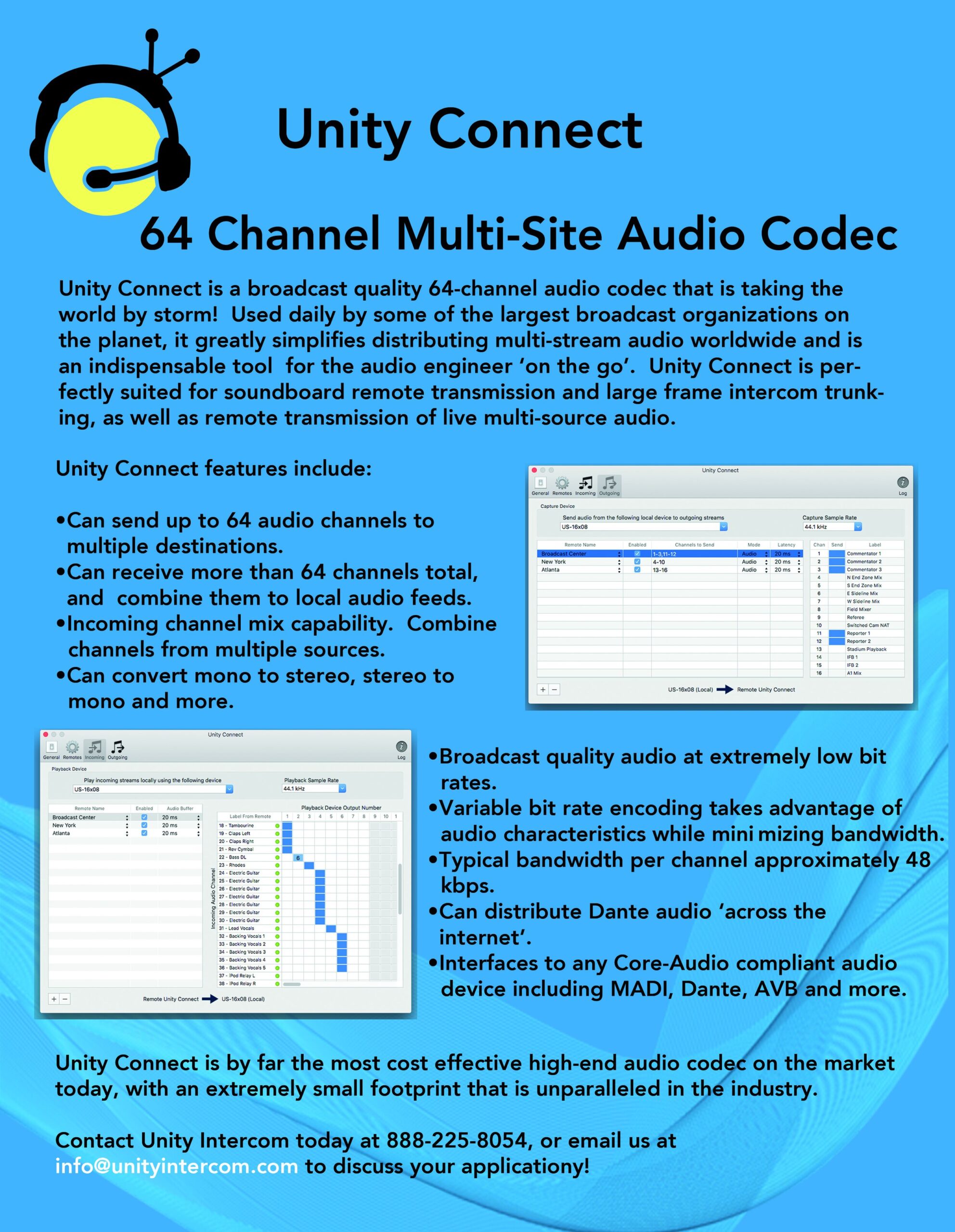 Unity Connect Downloadable Flyer