CallMe Codec capability is now available as a simple upgrade for RØDECaster Pro II and RØDECaster Duo
The add-on provides fully integrated IP audio connectivity without the need for any modification or external interface. The enhancement provides a cost-effective one-box solution for Outside Broadcast, Podcasting and Web Streaming with Cabled, Wi-Fi and Mobile internet connectivity. Upgraded units have the same straightforward operation as CallMe-T hardware codecs, providing 20kHz low-delay Opus Audio, compatible with most manufacturers' codecs that support the same standards.T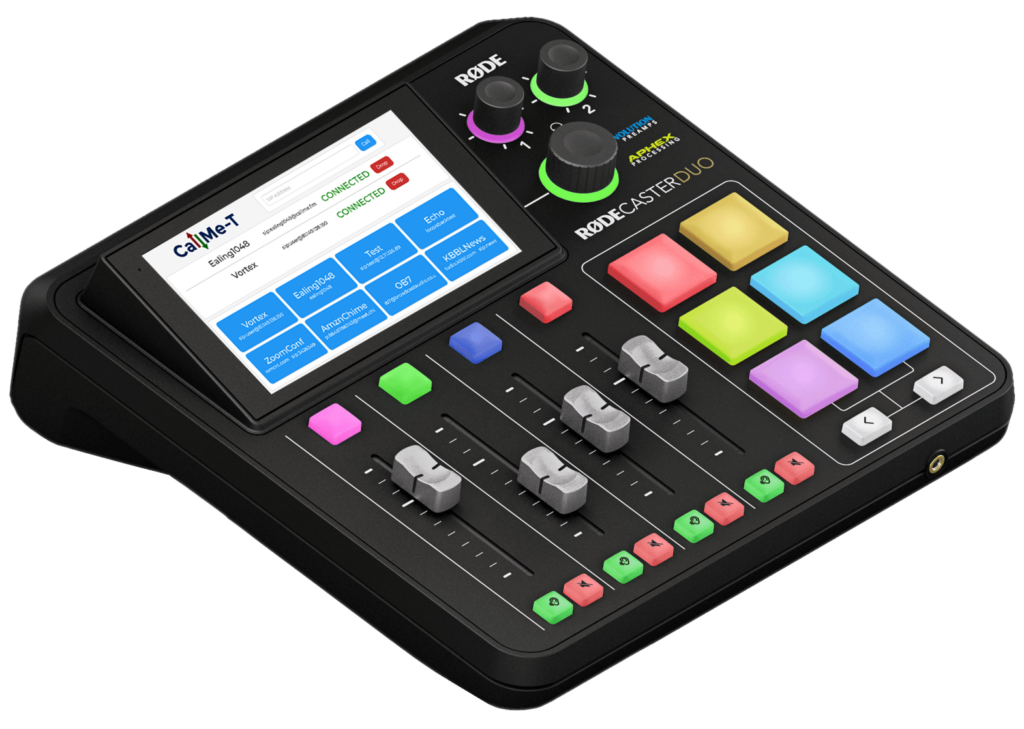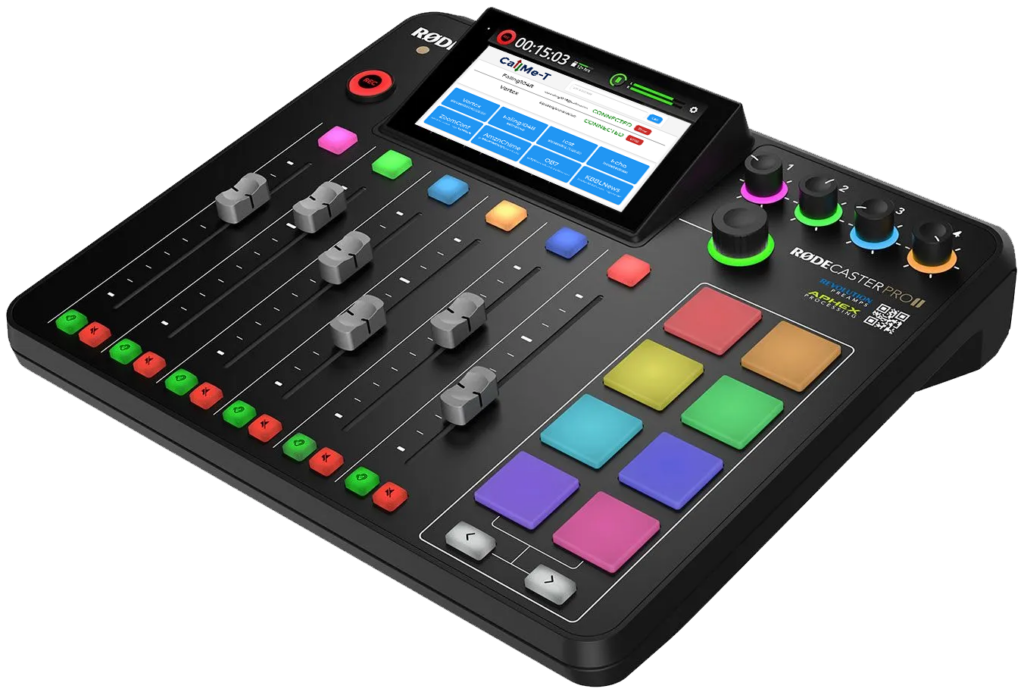 RØDE revolutionised audio for Podcasters and content creators, producing the world's first integrated podcast production console and the RØDECaster Pro II series is now the industry standard, allowing anyone to create incredible-sounding content with ease. With the CallMe IP Codec add-on, audio can now be streamed Live to the Studio over the public internet plus Guest Contributors can connect directly to the mixer without them needing any special hardware or software download.
The CallMe add-on provides up to 20kHz low-delay audio using Opus, G.722 or G.711 algorithms with Ethernet, Wi-Fi and Mobile connectivity; we support a number of USB 4G modems. The well-liked Quick Dial memories for one-touch connection and audio channel routing with SmartStream™ are also supported. Being fully-integrated, Codec audio can be routed flexibly to/from Outputs/Inputs on the mixer via the existing RØDE audio routing settings.
Cost-effective off-the-shelf battery packs are available to provide 7-hour stand-alone operation.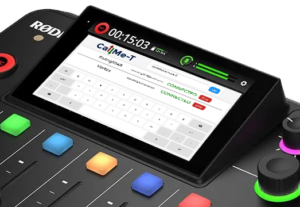 FOR OUTSIDE BROADCAST – connect your upgraded RØDECaster to a cabled, Wi-Fi or mobile internet connection, touch one of the on-screen quick-dial buttons (or enter the remote destination details using the on-screen keyboard) and connect Live to your SIP-compatible Opus/G.722 Studio Codec for low-delay 2-channel 20kHz Broadcast Audio.
The 8x QuickDial buttons shown on the RØDECaster screen store destination and codec information allowing connection at the touch-of-a-button. The CallMe add-on can also be controlled and set up remotely by using the in-built web interface or the touch screen on the RØDECaster.
FOR PODCASTING – the CallMe add-on has another trick up its sleeve: a CallMe Click-&-Connect account can be registered to the unit to let Guest Contributors connect live with 20kHz audio without them needing their own hardware codec or having to download special software. Anyone with a Smartphone, Tablet or computer can join the conversation using only a web browser. Just send a CallMe link to your Guest Contributor who simply clicks on the CallMe button to connect Live to your upgraded RØDECaster with 20kHz broadcast-quality audio.
FOR LIVE STREAMING – (coming soon) your upgraded RØDECaster will support Shoutcast / Icecast to connect to your web streaming service. Simply touch a pre-configured quick-dial button (or enter the remote URL) to connect live to your Internet Radio streaming provider.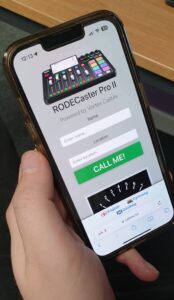 The CallMe add-on does not change the normal operation of the RØDECaster and is simple to install.
Read the latest REDTech article about the RØDECaster CallMe add-on
Specification
SUPPORTED CODECS

Opus Stereo, Opus Mono & Dual Mono 8–510kbps, G.722 and G.711 μ-law and A-law

ANALOGUE BANDWIDTH
20Hz–20kHz
NETWORK
100BASE-TX Ethernet on RJ45, Internal WiFi and External 4G (USB)
IP PROTOCOLS AND PORTS

| | |
| --- | --- |
| SIP | UDP 5060, TCP 5060 |
| RT(C)P | UDP 15004–15515 |
| MDNS | UDP 5353 |
| LLMNR | UDP 5355, TCP 5355 |
| DHCP | UDP 68 |
| DHCPV6 | UDP 546 |
| DNS | UDP any (53 remote) |
| STUN | UDP any (3478 remote) |
| HTTP | TCP 80 |
| HTTPS | TCP 443 |
| SSH | TCP 22 |
Installation
Download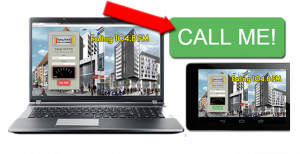 Cost-effective Subscription Codec service for contributors to send high quality audio.