Master clock systems provide accurate time and timecode references for all broadcast situations from an OB truck or remote studio to a station's master time & timecode reference system

TimeLord-Net Reference-locked Master Clock System has all the features of the previous TimeLords but includes a 10/100BaseT Ethernet connection to allow time synchronisation across a network.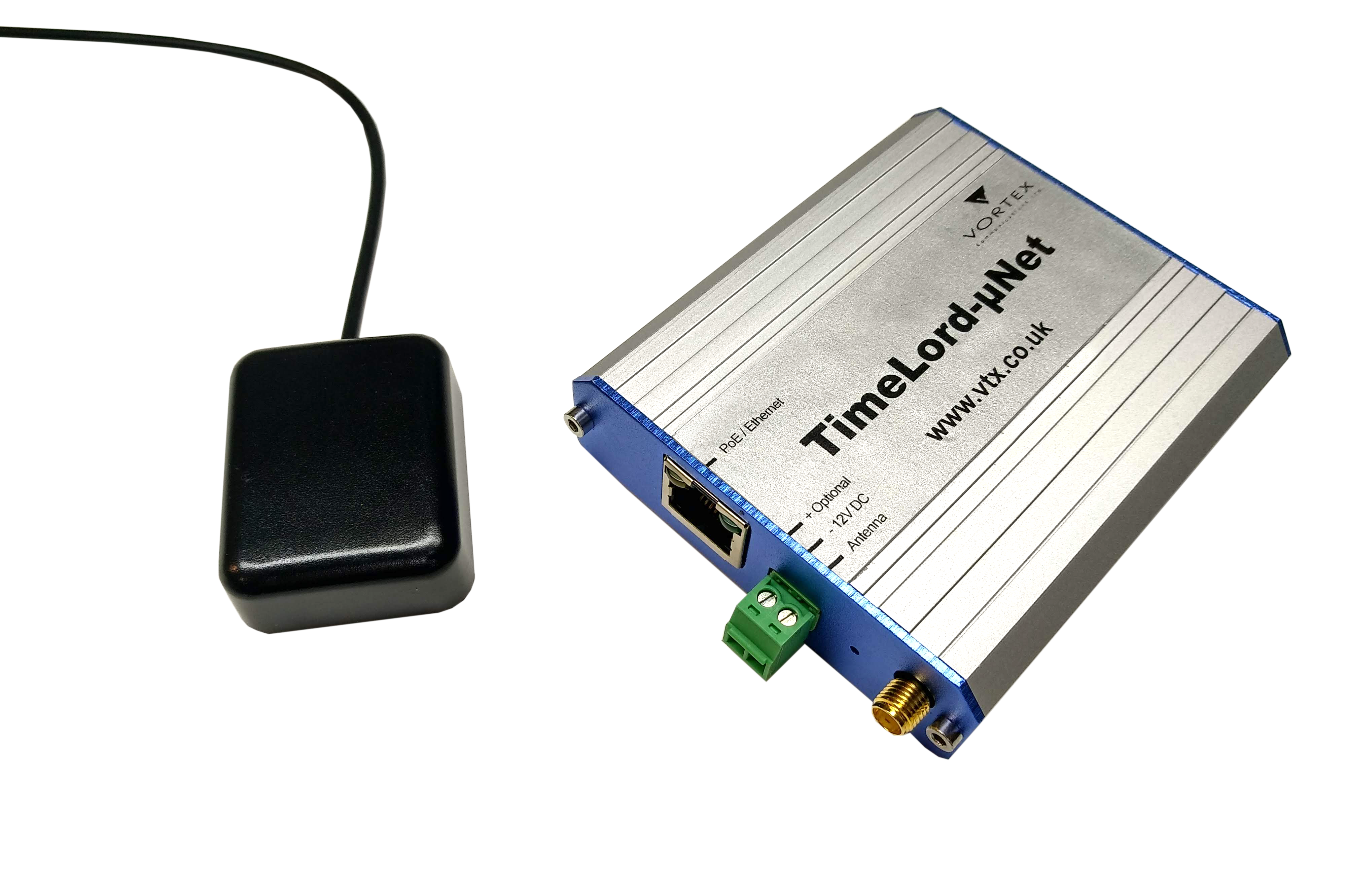 The TimeLord-µNet is a highly accurate, low cost and extremely compact universal NTP time server with GPS synchronisation and with PoE capability. This little device works with all NTP compatible devices including our very own FLX and V-400 series time displays and stopwatches.