Products Available for Hire
The following products are available for hire. Please note during large events we might run out of hire stock so it is important to book as early as possible to secure an order. Arrangements can be made to hire products that are not listed here. Please contact us with your requirements.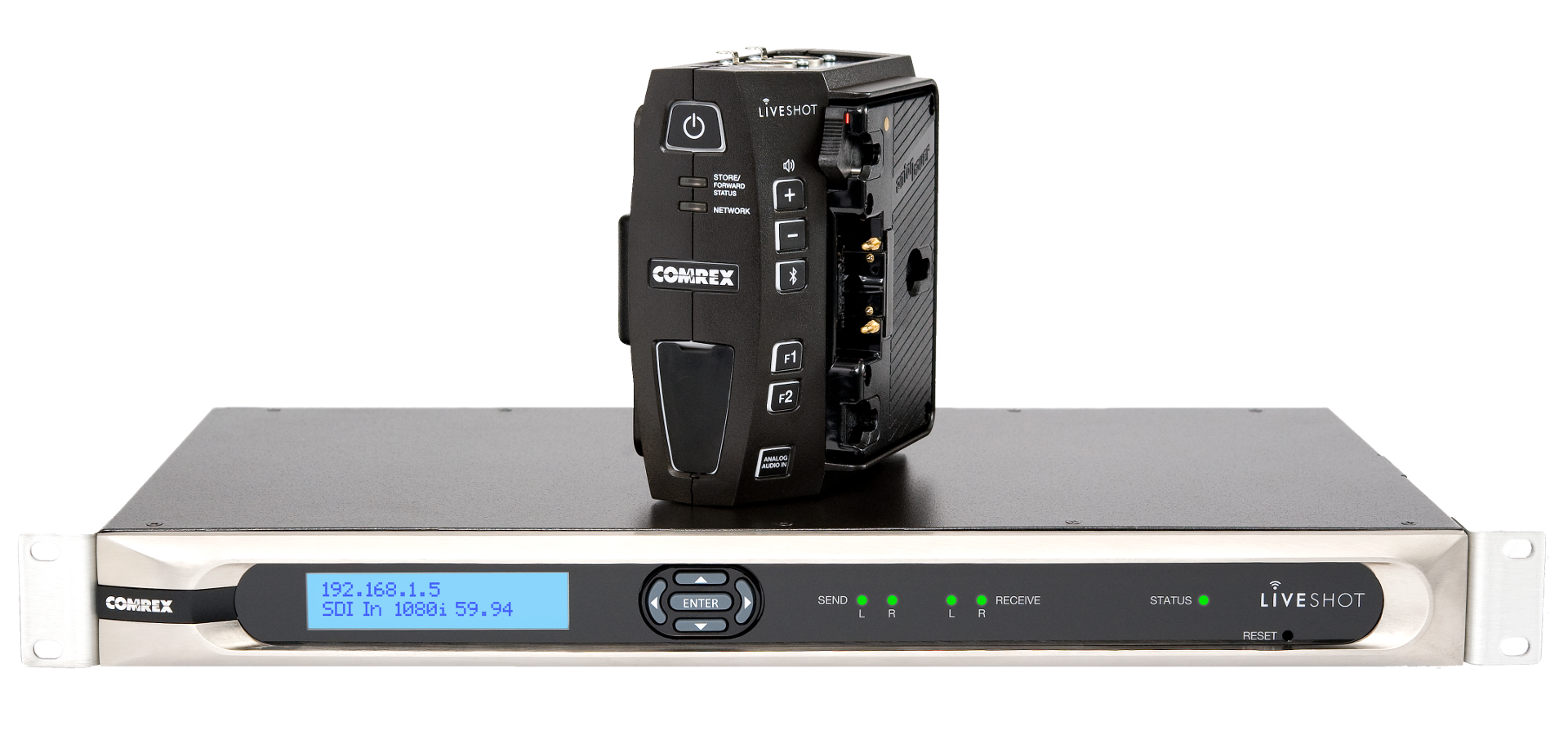 LiveShot is an ultra-low latency 3G/4G/WiFi/Ethernet HD/SD Video Codec, using H.264 HIGH Profile and AAC-ELD for very low-delay / high quality video and audio. Its store-and-forward capability coupled with its comprehensive control make it ideal for live news, sports and outside broadcasts. Click Here For Quotation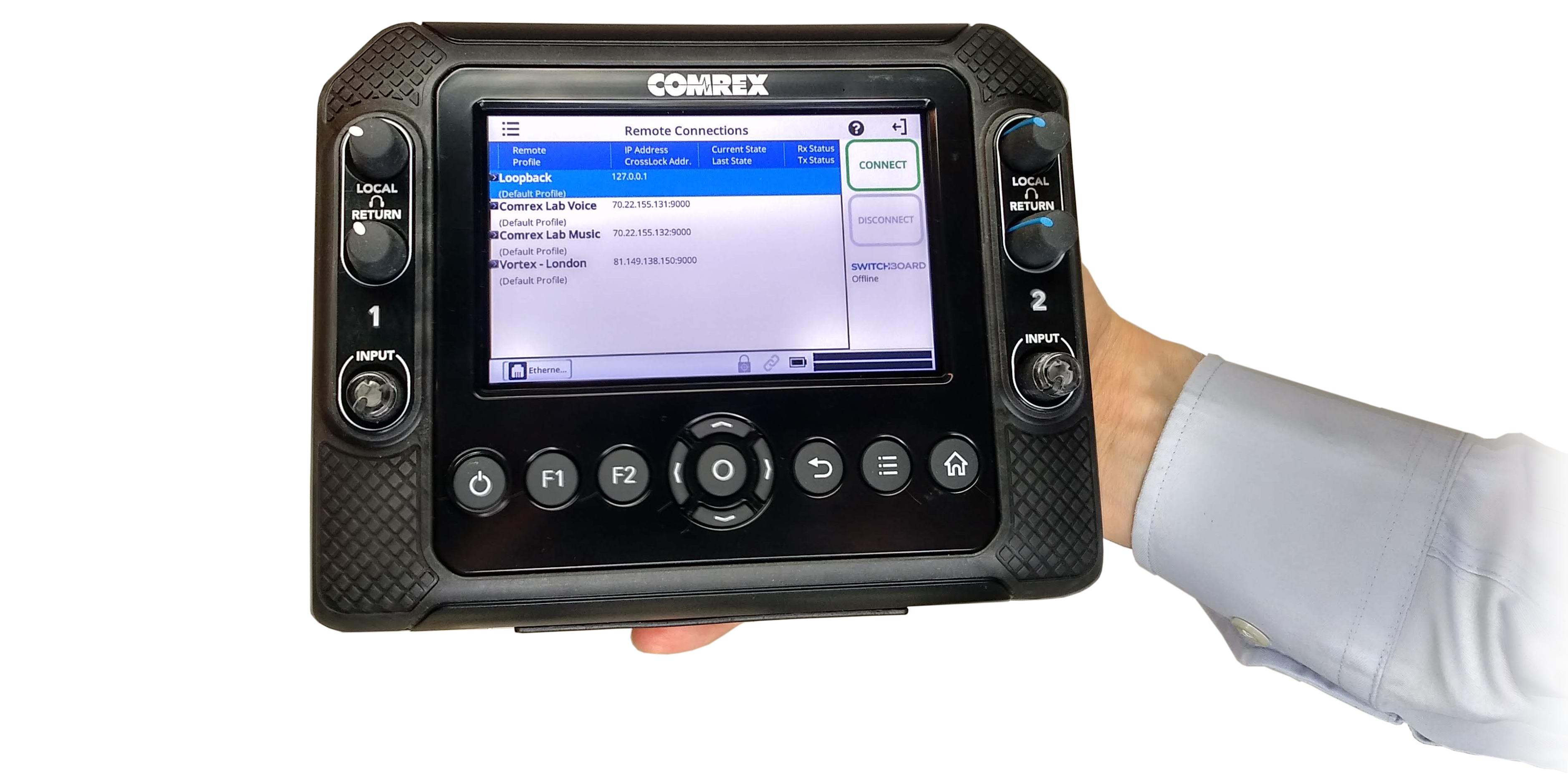 ACCESS-NX is the latest incarnation of the industry-standard ACCESS-IP from Comrex and provides a step-change in stability and resilience in IP audio codecs. Equipped with a 5-inch capacitive touch screen and improved user interface, ACCESS-NX is simple to operate in the field. It has 2x Mic/Line switchable inputs plus a stereo tape input plus there is an optional add-on 4-channel mixer making 6x users in all.
Click Here For Quotation
Portable Kit
The kit comes in an olive Green waterproof Explorer case made from high impact poly-ethylene and rugged enough for even the most severe and hazardous environments, fitted with high-density foam to take the ACCESS-NX, 1 additional battery*, mains power supply, USB WiFi adapter, POTS modem a set of 4G dongles*. Ancillary cables are held in a removable ABS case held in the lid. Overall dimensions are 360 x 305 x 195mm approx (W x D x H) and the weight is 8.5kg with equipment There are two snap-shut catches to close the lid and the moulding incorporates provision for a padlock. 
Portable Mixer Kit*
The mixer kit comes in a larger explorer case that accommodates the ACCESS-NX with pre-attached mixer, 1 spare battery*, USB WiFi adapter, POTS modem, a set 4G dongles*, mains power supply, cables. Overall dimensions are 485 x 375 x 215 mm approx (W x D x H) and the weight is approximately 18.5kg with equipment. There are two wind-down catches to close the lid and provision for a padlock
*Optional items, please request if required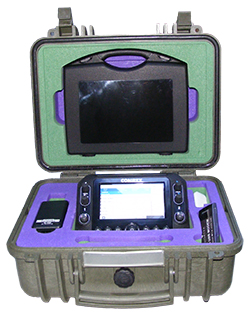 ACCESS NX Rack features completely redesigned hardware, allowing for AES67, AES3 or analog audio I/O

ACCESS NX Racks can be hired with a touchscreen, keyboard and mouse if required
Click Here For Quotation

For users who need to run multiple IP codecs at once, Comrex has created ACCESS MultiRack. ACCESS MultiRack is equivalent to five codecs, contained within a sleek 1U chassis.

ACCESS MultiRack can be hired with a touchscreen, keyboard and mouse if required Click Here For Quotation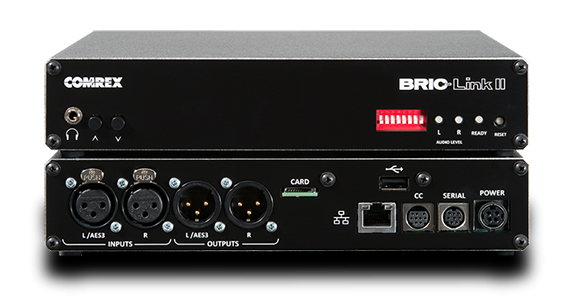 The Comrex BRIC-Link II is a low-cost, high-performance solution for Audio over IP, designed for point-to-point and point-to-multipoint audio connections over the internet

BRIC-Link IIs can be hired with a 1U Rack adapter that houses up to two units side by side if required Click Here For Quotation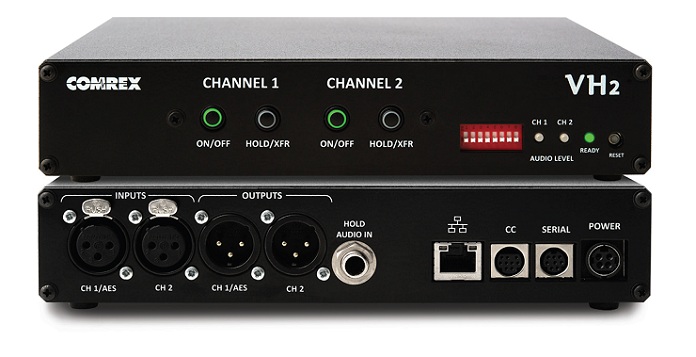 VH2 is a dual line hybrid from Comrex that connects to VoIP lines for individual calls or conferencing two together. Radio stations need a VoIP hybrid to ensure on-air and recorded phone calls sound beautiful. VH2 is the answer to all of the above and can be installed on just about any IP phone system.
Click Here For Quotation