Vortex and Angry Audio to co-exhibit at IBC2022
By RedTech Staff      Date: August 5, 2022      3 Min Read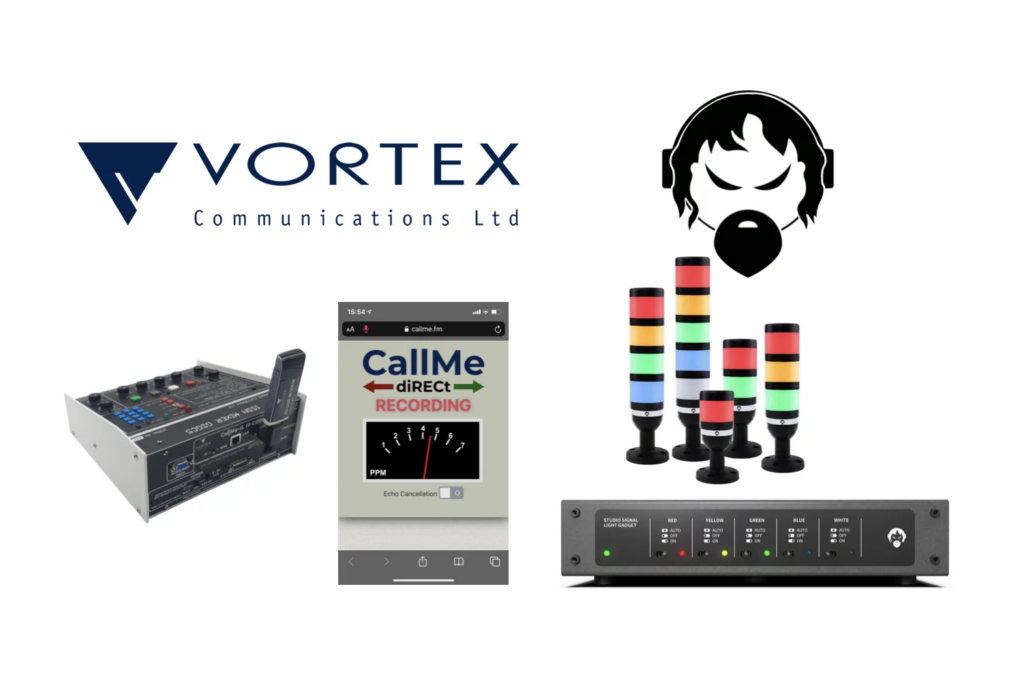 After exhibiting for more than 30 years in its "usual" corner of Hall 12 at IBC2022, Vortex has moved to a new location in Hall 8, close to the link bridge to Hall 7. It will also co-exhibit with Angry Audio, the North America distributor of its flagship CallMe product range and manufacturer of problem-solving products for radio studios. In return, Vortex distributes Angry Audio products in the United Kingdom. This is Angry Audio's first appearance at IBC. 
Vortex says it will profile the significantly-expanded CallMe range of cost-effective IP audio codec solutions. The range now includes CallMe Click-&-Connect Cloud Services for connecting remote guests to the studio with 20 kHz audio without them needing any dedicated hardware or software. Through CallMe-diRECt, the host's browser connects to the guest's browser for 20kHz live streaming while simultaneously recording the conversation in lossless quality in case of connectivity issues.
Gadgets for every radio studio
Angry Audio says the products it is profiling include the affordable Chameleon audio processing and loudness control product that constantly analyses the incoming audio and adjusts its parameters to best fit the content. It instantly delivers all the loudness, consistency, punch and clarity of the most advanced program audio processing in any format. According to Angry Audio, "with the architecture under AI control, there's nothing for you to do really. Take Chameleon out of the box, plug it in, flip a few switches, and it gets to work. It's a game changer."
The company's range of problem-solving gadgets includes a multi-colored studio signal light that sends silent signals to presenters, a mic drop gizmo that provides a temporary mute button or cough switch, a Bluetooth gadget that interfaces a smartphone to the studio mixer, a failsafe device that switches to a backup if the program audio goes silent and the guest gizmo that provides a cough button, headphone amp, mic tally driver all in one.
Vortex and Angry Audio are at stand 8.F60