R&J Broadcasting chooses CallMe as its IP audio solution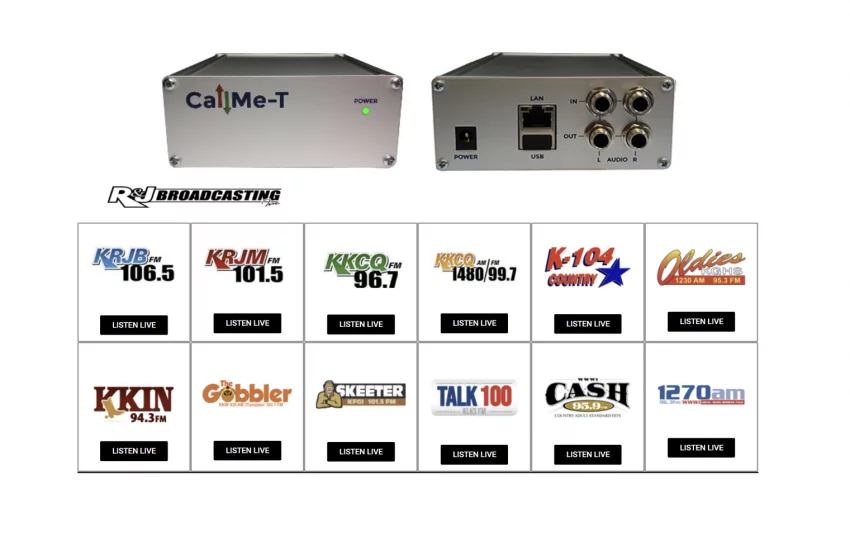 R&J Broadcasting Inc, a local radio group of 12 stations based in Minnesota in the United States, has recently completed its purchase of CallMe-T IP audio codecs for its entire group from reseller Offerdahl Broadcast Service in Fosston, Minnesota. 
R&J Broadcasting now uses the low-cost CallMe-T codecs at each station for remotes and to link the stations for shared content, and uses CallMe Click-&-Collect with the CallMe-T codecs as the studio back-ends.
According to Vortex, CallMe Click-&-Connect allows broadcasters to put guests and reporters on air with 20 kHz low-delay audio by connecting the guest's browser to the studio hardware codecs without needing their own codec or downloading special software. It is compatible with IP audio codecs that support Opus or G.722 audio coding and SIP. 
Jim Offerdahl, president and chief engineer of Offerdahl Broadcast Service, says, "CallMe has provided our client with a cost-effective solution for their entire radio group of 12 stations in Northern and Central Minnesota. The products allow broadcast quality remote broadcasts, including the hundreds of high school sports events, church services and other remote events their stations broadcast. Reporters can also use the CallMe link on their smartphones, giving them their own IP codec without additional purchase."  
United Kingdom-based Vortex Communications develops and manufactures the CallMe product range and will exhibit at the 2023 NAB Show in Las Vegas in the Central Hall Booth C2226.