Interloop™ - Two-wire Intercom Beltpack with Bluetooth

Interloop™ works with industry standard two-wire, partyline intercoms, connecting to the existing intercom system like any other belt pack. Using Bluetooth Wireless Technology*, Interloop™ allows wireless connection to a variety of audio devices. A rear panel switch selects Headset or Phone connection. Headset mode allows you to connect to a Bluetooth enabled headset for wireless freedom. Phone mode allows you to connect to a wireless phone to let others join in, or connect to a notebook or laptop to provide remote voice access using communications applications such as Skype™.
Powered by the intercom system, yet uses less current than a typical belt pack. Includes 9 VDC battery backup, holding the wireless connection while changing cables.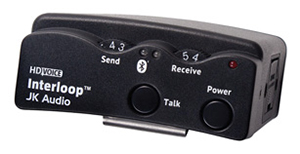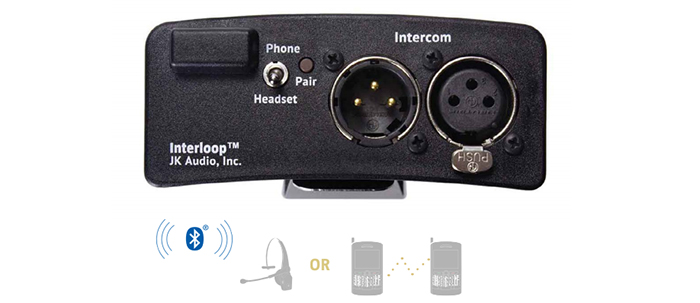 Specifications
Specifications
Output Level:
0 dBu (775 mV RMS) nominal
Terminating Impedance:
200 ohms
Bridging Impedance:
15k ohms
Pinout:
Pin 1 – Common
Pin 2 – +30 VDC (+12 VDC min), 35 mA; Audio (optional)
Pin 3 – Audio (default)
Size:
12 x 9.5 x 4.2 cm
Weight:
275g
FAQs